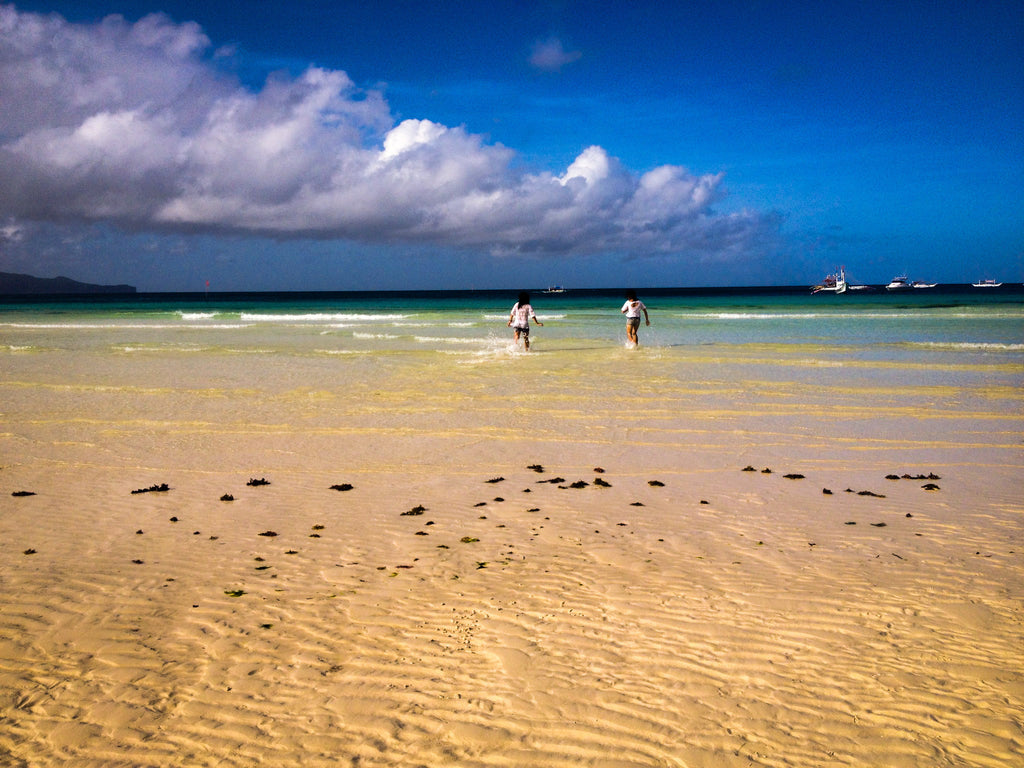 Looking for some new threads for your summer getaway? 
Graphic Comfort

has a the best collection of cool natural performance clothing to keep you feeling your best while enjoying a summer travel adventure. 
Underneath
Starting with the basics...The natural wicking action of Spun Bamboo underwear in either Boxers or Boxer Briefs will keep your skin drier and cooler in the heat and humidity. Bamboo is also excellent at absorbing and hiding odor - even your dirty laundry won't smell as bad!
Bottoms
For the guys

, the Dash Hemp walking shorts are a comfortable and durable choice.
For a more sporty alternative, the Stormtech Dry Shorts are a great match for a hike, bike, or climb.
Tops
There are soooo many great options for tops at Graphic Comfort.
To try to narrow it down, here are a couple choices and why you might like them.
Polo Shirts
The polo shirt is an iconic design and has been a go to, especially for men, for more than a generation. A classy travel shirt.
There are several natural performance options in the Graphic Comfort collection.
The Sailfly Cocona Polo is unique because its performance characteristics come from Carbon Charcoal derived from recycled Coconut shells that were discarded in the food service industry. These Coconut Carbon molecules trap sweat and odors, as well as providing natural UV protection. The key is that there are so many of them they are like an army of odor fighters. These shirts are very well made, so sending them through hundreds of wash and dry cycles is not only ok, but the dry cycle reinvigorates the Coconut Carbon molecules and opens them up so they perform there sweat and odor eating job even better than when they were new.
The Bamboo Polo shirts from both AKWA and Jerico are great choices that offer a somewhat slimmer fit than the Sailfly Cocona Polo. These shirts also have companion cuts for the ladies and provide a wide variety of color options.
T-Shirts
The Graphic Comfort T-Shirt collection is deep with color, fit, and fabric options for both men and women. 
We can also print your favorite picture on any of our shirts, or pick a picture shirt from our gallery!
The AKWA Bamboo shirts utilize a unique fabric combination that blends Bamboo Charcoal with a wickaway polyester for a lighter feel and more rapid moisture wicking. The Bamboo Charcoal eats up any odor associated with the polyester.
For ultra light weight sun protection, the Sailfly Long Sleeve Mock Turtleneck is a go to shirt for on the water activities.
These shirts feature natural performance fabrics and come in a wide variety of color choices and several fit options
Bags
To keep it all together in a lightweight bag, check out the Mariner Bags in a variety of sizes from the Mini for personal essentials and valuables, to the Maxi for an extended journey.
Stay tuned for our next topic: packing for an outdoor expedition!
Happy 4th of July !