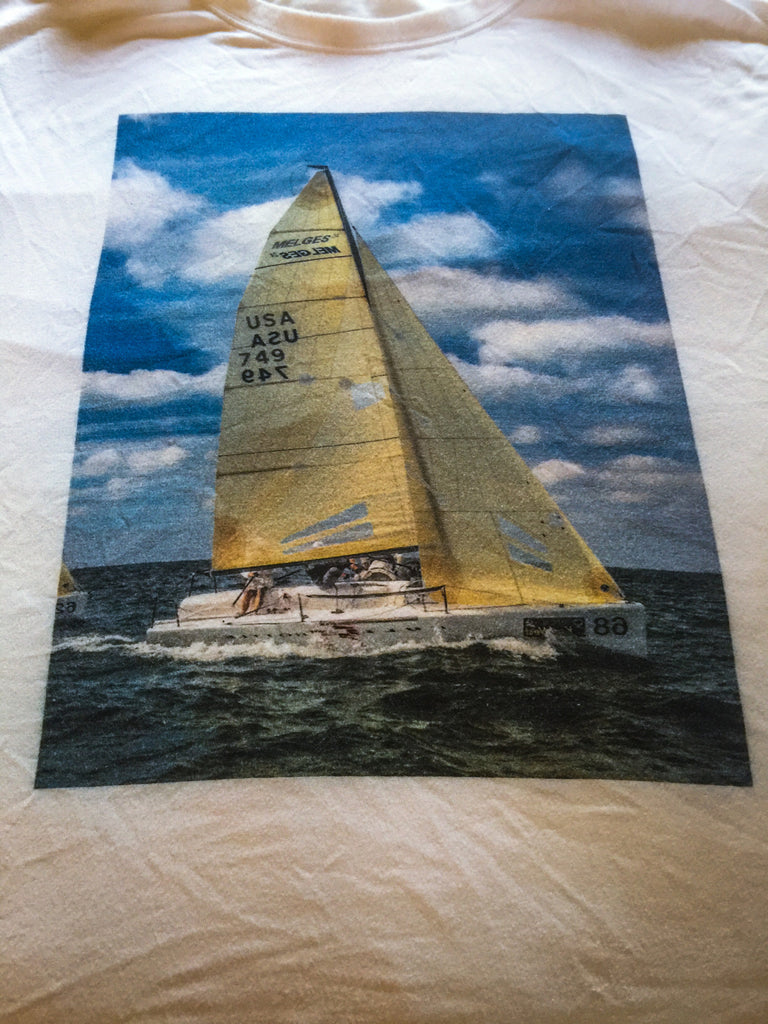 At Graphic Comfort, we are making it possible to wear your favorite images on a variety of garments that fit right into your comfort zone. While there are many companies and websites that allow you to design your own "shirt", they restrict your choice to whatever they have in their inventory. Most do not offer organic choices or hemp or bamboo shirts. They may have the "shirt factory" thing down, but we are trying a different approach with a wider variety of garments with which to pair your favorite image - one of ours, or one you send us. 
Once you decide which image you want, you can make it easy and order the standard, default

Fruit of the Loom ringspun cotton shirt

that offers a smooth surface for optimal printing at an economical price. If you decide you want to go deeper into your comfort zone, check out the Royal Apparel Bamboo Shirts USA or Hemp T-shirts for men and women. Because we think you will be back, you may want to switch it up on your next order with a Dash Hemp shirt, or the ladies might want to try a feminine fit long sleeve or short sleeve Soft Bamboo shirt from Alo Sport. Also worth checking out, is the Hempest Organic Hemp T-shirt in long sleeve and short sleeve. We are the spot for performance hemp clothing.
While white is usually an ideal background color to print on, certain images work well on other colors as well. If you have a question about which shirt or color will work best, you can Live Chat with us or send an email. We will promptly respond to your question and expedite your order.
Bamboo Graphic T-Shirts!